Re-releases
28/10/2022
Updated 28/10/2022
Updated 28/10/2022
Re-releases
Re-release van DIMMU BORGIR's 'Puritanical Euphoric Misanthropia' nu uit
DIMMU BORGIR bracht in 2001 het baanbrekende 'Puritanical Euphoric Misanthropia' uit en viert dat vandaag met de release van een geremixte en geremasterde versie.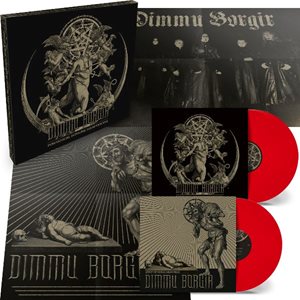 'Puritanical Euphoric Misanthropia' (Remixed & Remastered) is verkrijgbaar als 3-LP Box (rood en zwart vinyl), CD Digipak en digitaal met inbegrip van de 'Dust Of Cold Memories' bonus-cd. Deze bevat uitgebreid bonusmateriaal, waaronder de pre-productie van 'Puritanical Euphoric Misanthropia' en instrumentale repetities.
Om de re-release te ondersteunen bracht DIMMU BORGIR vandaag een nieuwe lyric video uit voor de geremixte en geremasterde versie van 'The Maelstrom Mephisto'. Eerder passeerden al video's voor 'Blessings Upon the Throne of Tyranny', 'Puritania' en 'Hybrid Stigmata' de revue.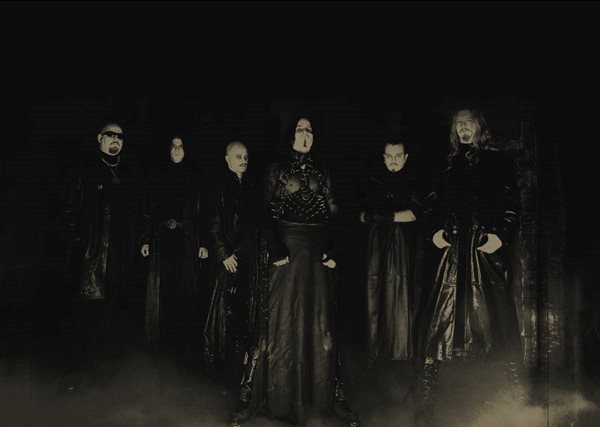 Tracklist
Side A
Fear And Wonder (Remixed & remastered)
Blessings Upon The Throne Of Tyranny (Remixed & remastered)
Kings Of The Carnival Creation (Remixed & remastered)
Side B
Hybrid Stigmata - The Apostasy (Remixed & remastered)
Architecture Of A Genocidal Nature (Remixed & remastered)
Puritania (Remixed & remastered)
Side C
IndoctriNation (Remixed & remastered)
The Maelstrom Mephisto (Remixed & remastered)
Absolute Sole Right (Remixed & remastered)
Side D
Sympozium (Remixed & remastered)
Perfection Or Vanity (Remixed & remastered)
Burn In Hell (Remixed & remastered)
Devil's Path (Remixed & remastered)
Side E
Hybrid Stigmata - The Apostasy
Blessings Upon The Throne Of Tyranny
IndoctriNation
Architecture Of A Genocidal Nature
Absolute Sole Right
Side F
Fear And Wonder
Blessings Upon The Throne Of Tyranny
Kings Of The Carnival Creation
Puritania
The Maelstrom Mephisto
Sympozium